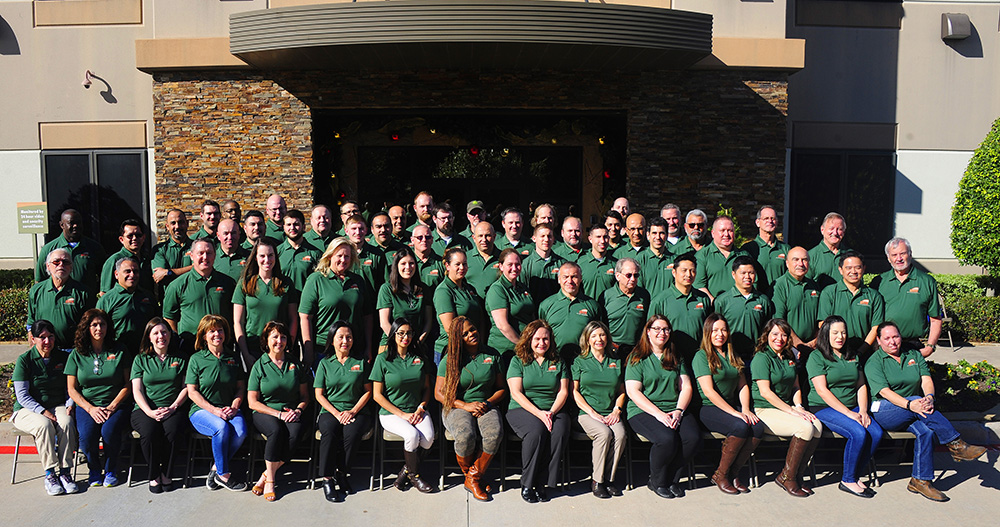 Does working for the leader in the industry sound like the professional challenge you are seeking? Looking for unlimited growth potential with a solid company?
Build your career at OFI Testing Equipment, Inc. and experience the advantages that come with working for one of the most respected names in the industry. In return for your hard work and dedication, we offer competitive pay based on experience, excellent benefits and a positive working environment!
---
Mechanical Engineer
Basic Function: (Purpose of Position):
To assist the Engineering Department which is responsible for the design and creation of new products which meet or exceed industry requirements, as well as custom designed equipment engineered to meet client's specifications. Responsible for current products sustainability.
Position Responsibilities and specific duties:
Design and test instrumentation to meet or exceed industry requirements and those of our clients.
Complete Engineering Change Requests as assigned by an Engineering Manager or Director.
Create machine and assembly drawings, plumbing diagrams, operations manuals, and test procedures.
Research and specify components required for special projects and/or applications.
Estimate costs to manufacture new products and instrumentation designed for specific requirements.
Provide technical support to the OFI manufacturing group.
Observe all company procedures/policy requirements.
Knowledge and Skills Requirements:
Mechanical Engineering
Electrical Engineering Beneficial
ANSYS Analysis
Proficient Computer Use
CAD software
Petroleum Engineering Beneficial
Proficient Knowledge and Use of Autodesk Inventor 2012 or Higher
Application of Knowledge and skills:
To apply mechanical engineering design to create new products which meet industry standards.
Complexity of Position:
Meet engineering project deadlines and designing instrumentation for processes which have specific design guidelines.
Training / Education:
Minimum requirements include a Bachelor's Degree in Mechanical Engineering. Experience with machine shop processes and sheet metal design a plus.
Physical Requirements:
Primarily a desk/office position
Salary:
Commensurate with experience.
This job specification should not be construed to imply that these requirements are the exclusive standards of the position. Incumbents will follow any other instructions and perform any other related duties as may be required by their supervisor
---
Junior Electrical Engineer - PCB and Firmware
The Company
For over 40 years, OFI Testing Equipment, Inc. (OFITE) has provided a complete line of instruments and reagents for testing drilling fluids, well cements, completion fluids, and wastewater. The company is based in Houston, TX and provides a broad range of oilfield measurement and testing solutions for the laboratory as well as inline applications. By delivering the highest quality products, exceptional service, and consistent innovation, OFITE has become a global leader in its field.
The Position
Reporting to the Electrical and Software Engineering Manager, the Electrical Engineer will be a member of the engineering team at OFI Testing Equipment, Inc. This is a hands‐on electrical engineering position allowing for training within OFITE. The engineer will help with PCB (printed circuit boards) hardware and firmware testing, validation, and integration controls, data, and Human Machine interfaces. Interaction with external suppliers, research of available outside capability and the ability to adapt existing common of the shelf components are expected part of the job. Flexibility, ability to be hands‐on, out‐of‐box thinking, and a can‐do attitude is required to work with a talented team of drafters, designers, engineers, and technicians.
Responsibilties
Assist in Installation, integration, testing and validation.
Develop firmware/PCB for new applications.
Create BOM's for electrical components.
In the long term – develop and/or update firmware.
Maintain revision control for firmware and PCB's.
Work with supply chain to assist with parts search, validation, and testing.
Assist with basic research, experimental work, and data processing and analyses.
Required Skills, Knowledge, and Training
Knowledge of or interest in PCB HW, debugging, wiring, and integration.
Able to assist engineers in the design and development of new products.
Interest and course work in Microchip PIC controller programming.
Interest and course work in PCB design, and design SW.
Basic proficiency in software development and programming skills. Working knowledge of LabView, C++, C#, Visual Basic, Xamarin and/or Python a definite plus
Proficiency in Excel, Word, and basic Windows.
Must be a team player and able to work with others, ask questions and take directions.
Training / Education
Recent graduate or active candidacy in an accredited Electrical Engineering or Electrical Technology program.
Salary
Commensurate with experience.
---
Account Manager (Outside Sales)
Basic Function: (Purpose of Position)
The purpose of this position is to create new customer partnerships and foster existing partnerships with key customers to grow OFITE revenues.
Position Responsibilities and specific duties
Provides a positive buying experience to the customer using a consultative selling process.
Aims to contact (20) customers Face-to-Face in a week, requiring up to 50% travel.
Manages and records sales funnel opportunities and selling activities into CRM.
Provides outstanding pre- and post-sale customer service to new and existing accounts.
Pursues sales leads and learns about customer needs.
Conducts presentations and product demos in a consultative manner to help demonstrate solutions to admitted customer problems.
Explains how OFITE can help facilitate accurate, safe, clean, and efficient analysis with our service and product solutions.
Takes ownership to understand the customer needs. Effectively offers product alternatives for customers based on clear application requirements to best meet customer requirements and to support sales objectives.
Maximize scope of supply. Recognizes that a customer of one product could also purchase other OFITE products. Demonstrates proactive selling of OFITE products. Identifies opportunities for expanding the sale through additional options and complimentary products.
Communicates with Inside Sales Representatives to ensure alignment with customer requirements.
Maintain and develop distributor relationships in partnership with the Director of Sales and Marketing.
Creates and updates strategies for assigned regions and/or customers including competitive/customer analysis, market share, and initiatives OFITE takes on to grow revenues.
Supports OFITE growth programs and initiatives.
Create and executes growth strategies for assigned regions.
Attends sales meetings to review sales funnel and strategy execution.
Represents OFITE policies and practices properly within communications to customers.
Identifies and communicates product/service improvements based on customer feedback.
Participates in continuous improvement programs.
Knowledge and Skills
Expected to have the ability to meet with customers at all levels.
Maintain expert knowledge of the company and our product line.
Have knowledge of the oil and gas industry and equipment, preferably oil field fluids background.
Selling methodology knowledge.
Requirements
4-year degree or 5-7 years of sales experience (technical sales experience a plus)
Inside Sales, Outside Sales, Business Development, and/or Account Management Experience
Oil and gas industry experience a plus (Drilling Fluids, Well Cement, Frac)
Supervision
This position reports to the Director of Sales and Marketing.
---
How to Apply
Email: Human Resources at hr@ofite.com
Mail:
Human Resources
11302 Steeplecrest Drive
Houston, TX 77065
These job specifications should not be construed to imply that these requirements are the exclusive standards of the positions. Incumbents will follow any other instructions and perform any other related duties as may be required by their supervisor.