Newsletter - May 2016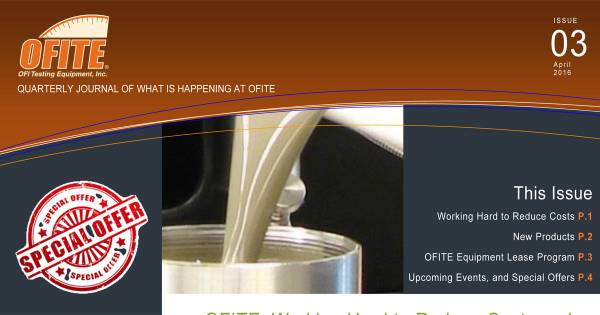 The May 2016 issue of the OFI Times newsletter is here! Take a look inside to find out what's happening at OFITE. This issue includes:
Working Hard to Reduce Costs and Maintain Value
New Products
New Option for Purchasing Equipment - OFITE Equipment Lease Program
Upcoming Events and Classes
Tech Tips
And a Special Offer!
Last modified on