Model 4005 Automated UCA/SGSM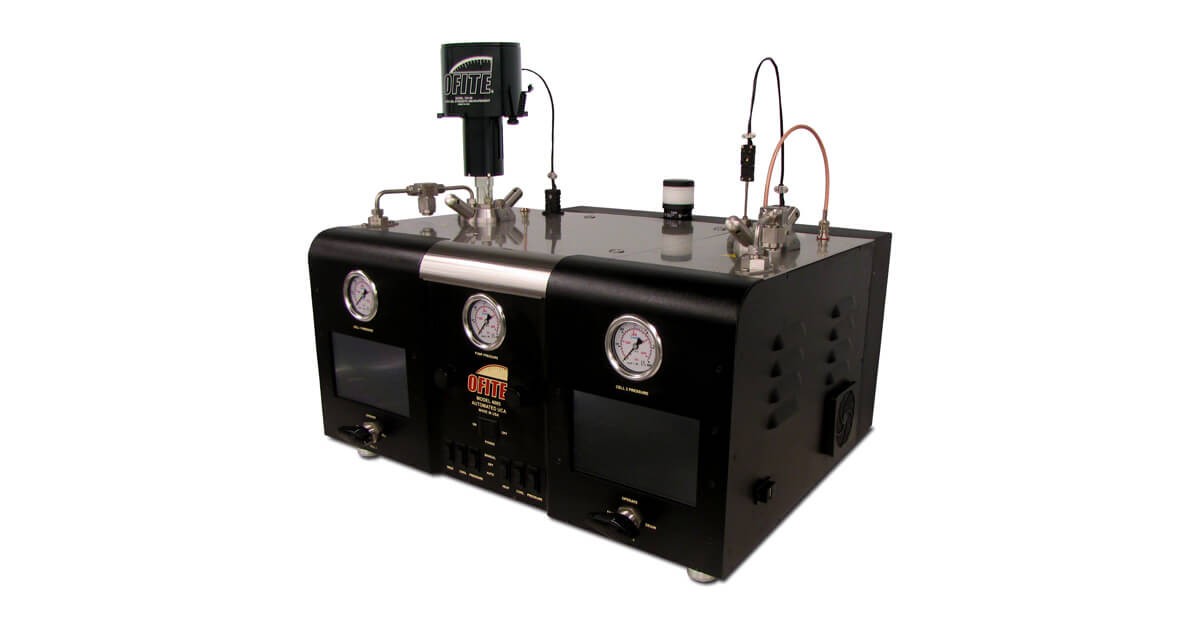 The Ultrasonic Cement Analyzer (UCA) uses the change in velocity of an acoustic signal to determine the compressive strength of a well cement over time. The Static Gel Strength Measurement Device (SGSM) uses a vaned bob submerged in the slurry to determine the static gel strength over time. Together, these two instruments provide a more complete picture of the physical properties of a well cement as the slurry sets.
The Model 4005 Automated Twin Cell UCA with optional SGSM automatically controls the temperature and pressure in each cell independently, bringing a new level of precision and control to your cement lab. With the new touch-screen display, you can now run an entire test in standalone mode, without the need for computer software, although the software is still included with the instrument.
The Model 4005 has a maximum pressure of 5,000 psi and a maximum temperature of 400°F. Pressure is controlled to within 10 psi of the setpoint for both UCA and SGSM tests, meeting the guidelines in API Recommended Practice 10B-6.
To learn more, visit the product page, or contact your sales representative.