Mixers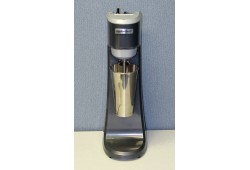 Special attention to mixing procedures and reagent preparation is essential in any qualitative fluid analysis. Factors such as low or high shear, initial mix concentrations, and an ability to change mixing speeds are important considerations when choosing a laboratory or field mixer.
Routine laboratory mixing is easily handled with the Hamilton Beach® Mixer. These mixers are perfect for formulating drilling fluids in the lab, and for pilot testing and mud additive analysis. All Hamilton Beach® mixers are available in either 115 or 230 Volt power requirements. The 3-spindle and 5-spindle laboratory models are specifically recommended for many API test procedures. Spare impeller blades and stainless steel containers are also available.
For higher shear rates, the Silverson® Lab Mixer is commonly used.
---